About Raul Hernandez MD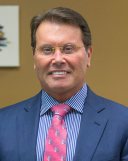 Dr. Raul Hernandez has been in the San Francisco Bay area for the last 25 years. He is a well-established and respected practitioner in one of the premier urology practices in the Bay Area. Dr. Hernandez was trained in the Harvard Medical system attending the Massachusetts General Hospital, Brigham and Women's and Beth Israel in Boston for his surgical/Urological training.
Since coming to the San Francisco area he has distinguished himself in the clinical and surgical aspects of Urology and Sexual Medicine. He is at the vanguard of urological science and surgery and has been a very engaged physician in the community.
His office is well-versed in a multitude of Male and Female issues and is sensitive to today's exacting standards. The office experience is like no other with a knowledgeable, empathetic, flexible, discrete and enchanting staff.
You will find Dr. Hernandez himself to be affable, approachable and a great teacher who explain things clearly and with patience. He has a wealth of knowledge and skill in the fields of urology and sexual medicine and is committed to making every patient happier, healthier and more informed after each visit.