About John Shieh MD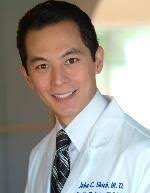 RejuvaYou is a leading provider of non-invasive and minimally invasive skin and body rejuvenation medical procedures, making your skin look younger and more vibrant, and improving your body. Treatments include, Stem Cell Treatments, Cord Blood Stem Cells, Adipose derived Stem Cells, Bone Marrow Stem Cells, PRP Therapy (Platelet Rich Plasma), PRP for hair restoration and regrowth, Stem Cell Therapy & Exosomes, Microcurrent for Cerebral Palsy and Stroke patients, PRP for joint pain, arthritis, torn meniscus, Triniti Skin Rejuvenation, Feminine Rejuvenation, ThermiVa vaginal rejuvenation (alternative to vaginaplasty or labiaplasty), Fotofacial RF (TM version of Photofacial + Radio Frequency), Sublime (improved version of Refirme), Matrix Sublative, FDA cleared laser for Melasma, VelaShape (Vela Shape), CoolSculpting , LipoLite, Laser Liposuction, VASER Liposculpture, Natural Breast Augmentation, Fat Transfer, Chemical peels, Medical Grade Facials, microdermabrasion, laser hair removal, Botox, and fillers- Juvaderm Ultra Plus XC and Voluma for cheeks.

All medical services are performed by professional medical staff, John Shieh MD, Eric Gonzalez PA-C, and Sharon Hayun PA-C, Ruby Dhillon LVN and our Medical Aestheticians.

RejuvaYou and John Shieh, MD have been featured on Entertainment Tonight, EXTRA, Forbes, CNN TLC, Keeping Up with the Kardashians, MTV, Forbes Magazine, Life & Style, People and more.

One of the first physicians in the US to be certified and perform the FotoFacial RF skin rejuvenation treatment (FDA-approved 10/02).

One of the first doctors certified on the ThreadLift minimally-invasive face-lift procedure.

Selected as one of 70 FDA investigators for the new treatment for cellulite and fat reduction, VelaSmooth™ (FDA-approved 6/05).

One of the first to perform the ReFirme skin tightening procedure following FDA approval in 5/06.

One of the first to offer the new Matrix IR wrinkle reduction treatment introduced in 6/07, and the Matrix RF fractional resurfacing treatment in 8/08 (Involved in FDA Trials).

One of the first to develop and offer the LipoLite Laser Liposculpture technique in 2008.

The first in the USA to offer VelaShape 3 for cellulite and circumferential reduction 2014.

One of the first to in the US to use the Healeon Centricyte 1000 technology for Adipose Derived Stem Cells 2014